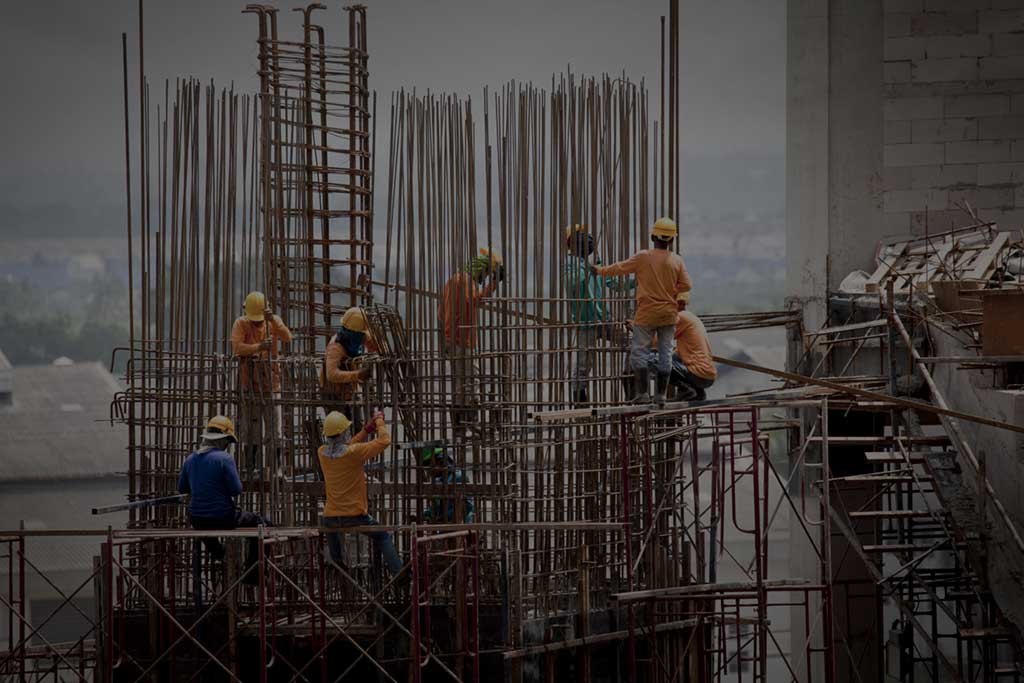 Enabling Business Success
through Opportunity,
Development, and Access.
VISION
OUR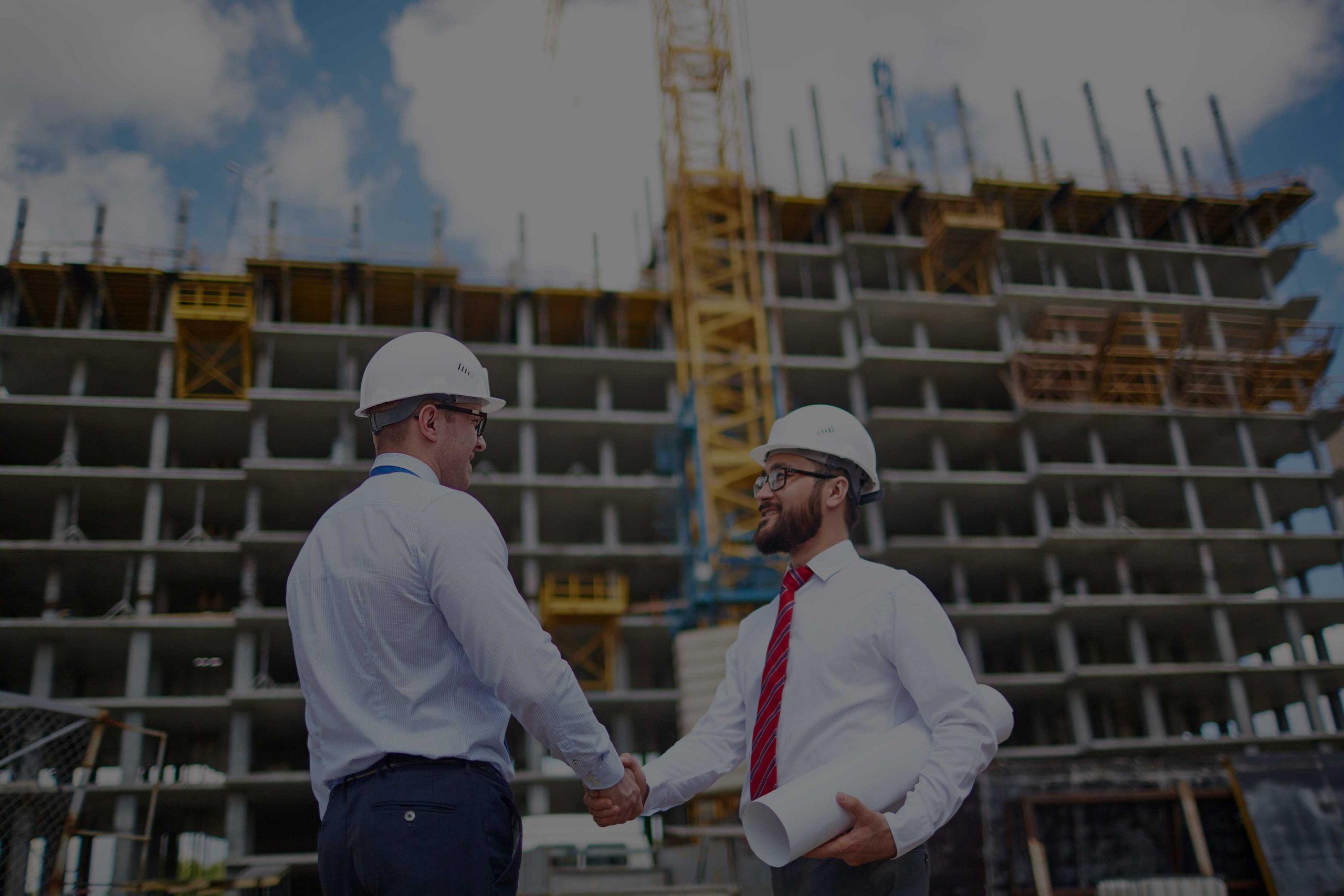 Keeping you up to date matters that affect your business!
Our Mission
"The purpose of the El Paso 8(a) & Government Contractors Association is to promote, train, mentor, and develop businesses in preparation for procurement, compliance and business opportunities with the Federal, state, local government and non-government agencies."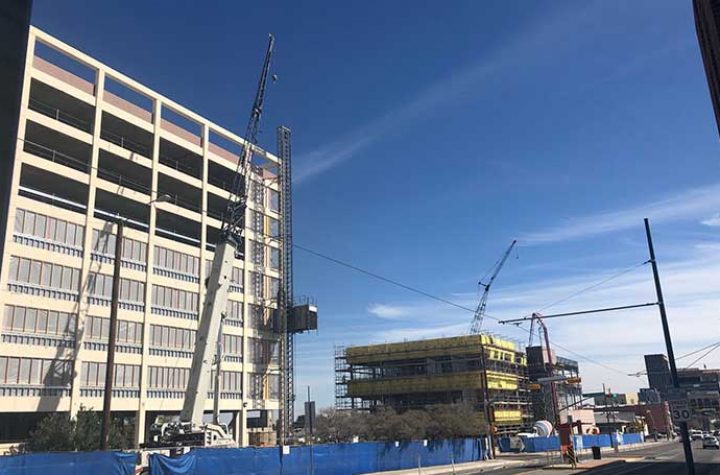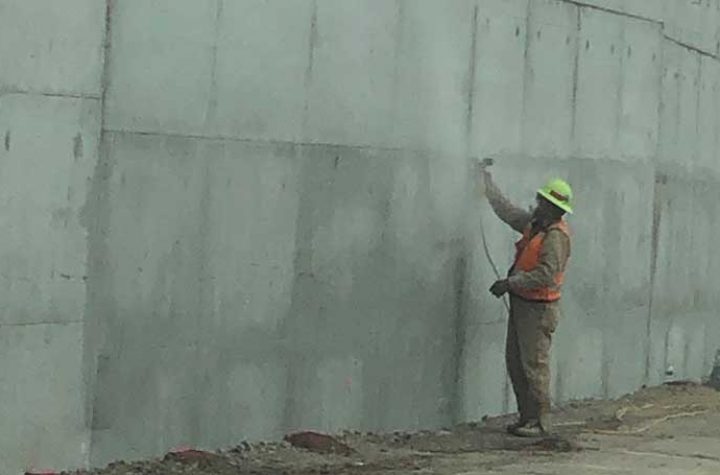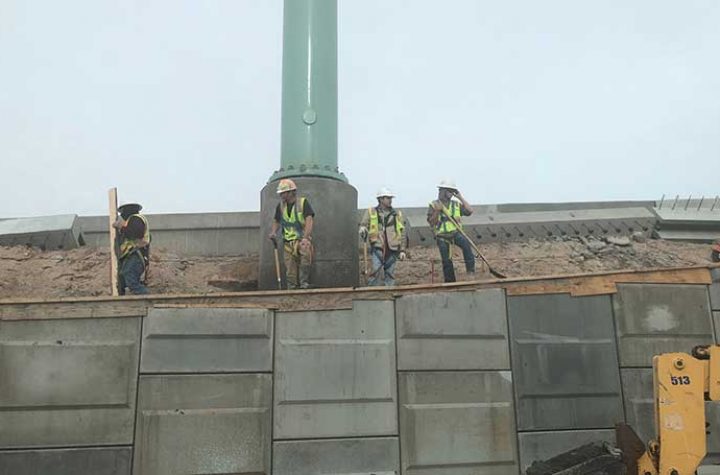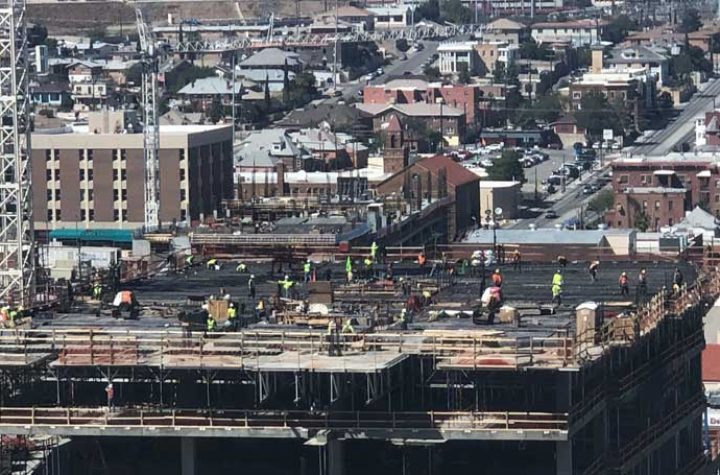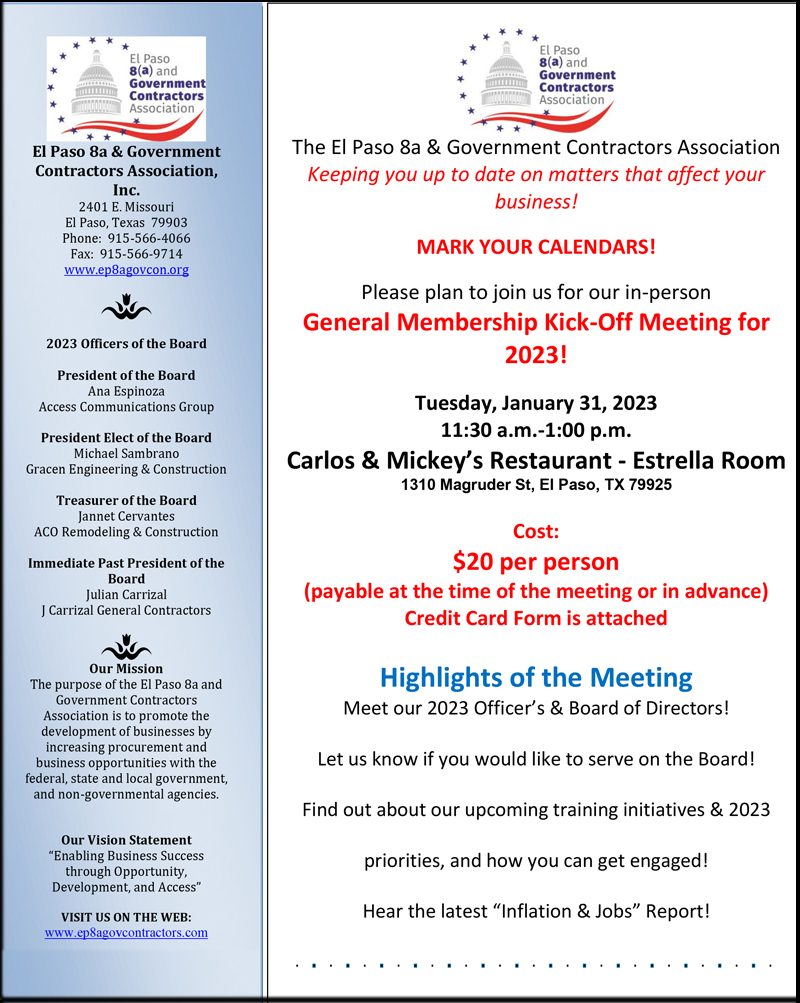 PLEASE RSVP to TERRI AT 915-566-4066 OR EMAIL HER AT




TREED@EPHCC.ORG!
Dear El Paso 8a & Government Contractors Association Members,
As the new 2023 President of the El Paso 8a & Government Contractors Association Board of Directors, my hope and wish is to not only provide help to business owners already engaged with our Association, but to expand and extend our services to future business owners, and to the future generation of students that one day will be our work force.
As stated in our mission, by mentoring future owners we get to impart our knowledge and assist them by avoiding the same mistakes, and perhaps the same headaches, that we went through when starting, operating, and finding business opportunities in our own businesses. It is my hope that by partnering with local institutions and by spreading the positive reputation of the El Paso 8a & Government Contractors Association to this younger generation, we get to leave El Paso a more successful City by providing our services to Federal, State, Local Government, Commercial and Residential entities for years to come!
The board and I have an action-packed year planned for you! It includes FACE TO FACE SUPPORT AND INFORMAL MENTORING, OPPORTUNITIES TO absorb lessons learned FROM SUCCESSFUL Contractors (8a current or graduates, WOSB, SDVOSB, HUB Federal/State, and DOT! Our board members are ready to help you! See our summary of priority goals below!
If you are not ❌ able to participate personally, please take full use of the benefits ✔ of your membership with our Association and invite one of your business Associates to join us.
As the new 2023 President of the Association, I would like TO ASK YOU to sign up or renew your membership !
Click on this link to find out more details about our Association: https://www.ep8agovcontractors.com
As an Association, we are all here to SERVE YOU!!!!
Again, as the 2023 President of the El Paso 8a & Government Contractors Association, I look forward to working together with you for the betterment of our community, and thank the Board for giving me this opportunity!
God Bless you all and HAPPY NEW YEAR!